Photo Booth Rental Madison, Wisconsin Area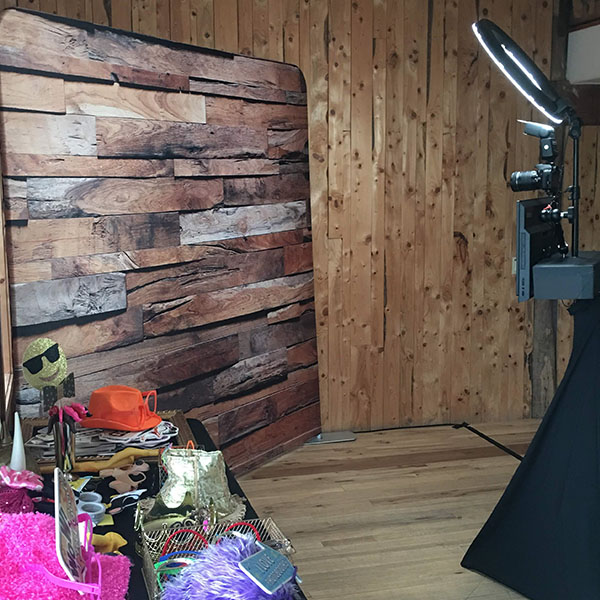 Open Photo Booth
An open style booth for great party goers that can put on a show for the rest of the guests.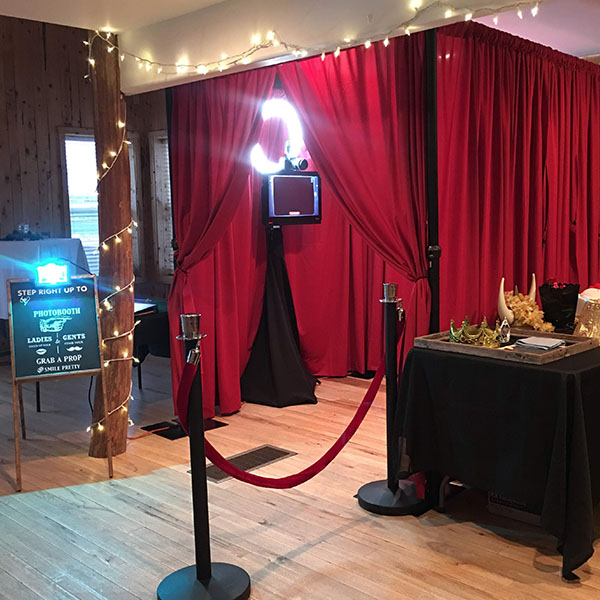 Enclosed Photo Booth
A traditional closed booth for a little privacy.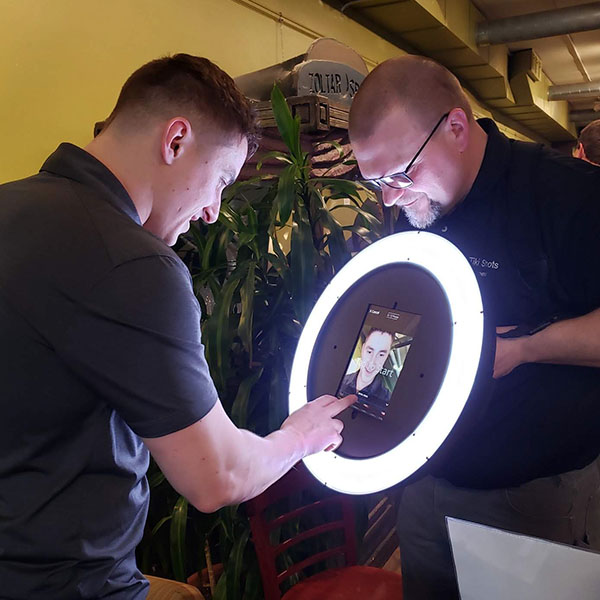 Roaming Photo Booth
"The Tiki Boom!" which is our roaming booth that brings the fun to your guests.
We currently provide three booth styles!
Check back in the future for new upcoming booths.
We are continue to grow and upgrade to serve your needs.
FAQs
Our Frequently Asked Questions
How does the Tiki Shots photo booth operate?
Depending on the size of your event, Tiki Shots will provide 1-2 experienced attendants to be on hand throughout the entire occasion. We will make sure that everything runs smoothly and carefree so you don't have to worry about a thing!
Each guest will be welcomed and encouraged to feel right at home. With a wide variety of props and funny disguises, your guests will be encouraged to choose whatever they like for their snapshots.
Next, enter the booth, and follow the instructions on the touchscreen. It's as easy as that! Upon exiting the booth, the guests will pick up their printed photos and sign the (optional) guest book
How do I book the Tiki Shots photo booth?
You can email us at TikiShots@gmail.com; or all us at (608) 354-1980; or Contact us through our website.
We'll learn what your needs are, send you a quote and email you a contract. Please fill out the contract and send it back to us with your retainer (deposit) to reserve the date and time of your event. The balance will be due one month prior to your event.
Will my guests have access to unlimited prints?
Yes! Each person in the group photo will receive a copy of the photo strip.
Is setup time included in the hours that Tiki Shots will be up and running?
If we give you a quote for 3 hours that means we will be up and running for 3 hours to assist your guests. Setup and tear down time is not included in the up and running time.
What if we decide we'd like to keep the photo booth running longer than we agreed upon. Is that possible?
What about privacy and social media? How is this handled?
If you do not want your event photos used for our marketing or put on our Facebook page, please do not initial this section of the contract. When the social media section of the contract is initialed we put a photo album of your party's appropriate photos on the Tiki Shots Facebook page.
About the Tiki Shots Team
How did we get to where we are today?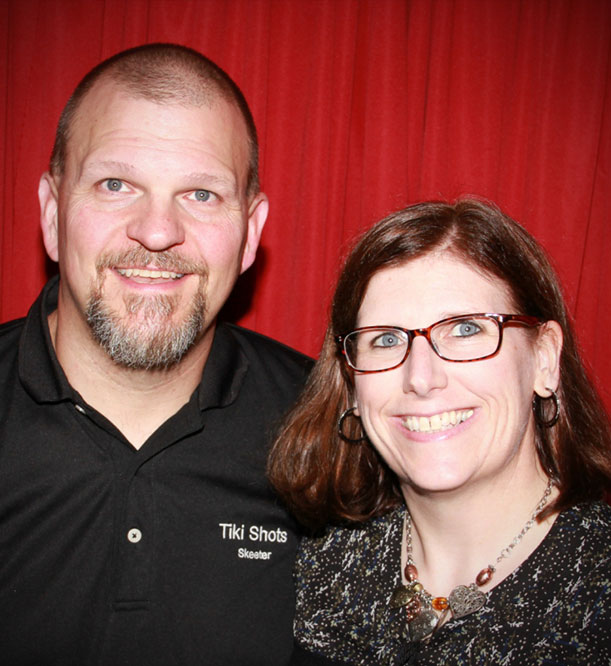 We serve the Madison, WI and surrounding areas with a fun and memorable photo booth experience for your event!
We specialize in weddings, corporate events and private parties. As our saying says "Fun is What We Do!" which helps make an obvious choice.
The Tiki Shots Team!
Tiki Shots is a high energy photo booth, run by a
husband and wife team, that adds fun to every event.
Tiki Shots Photo Booth was previously Sugar River
Photography. While working with a wedding couple Amy was asked if we had a photo booth.
We did not at the time. But with time on our side we created our first photo booth. It was after this event we decided to change directions from photography to photo booth rental. We have since grown from that very first booth to bigger and better things!
We are based out of the lovely community of Oregon WI, just south of Madison. Our team holds a proud standing of providing a professional and a unforgettably fun event!